Frequently Asked Questions
Info
Let's be Friends
Friends of the Adelaide Festival receive a host of great benefits including a 15% discount on applicable tickets, access to pre-sale and much more.
Read more
Frequently Asked Questions content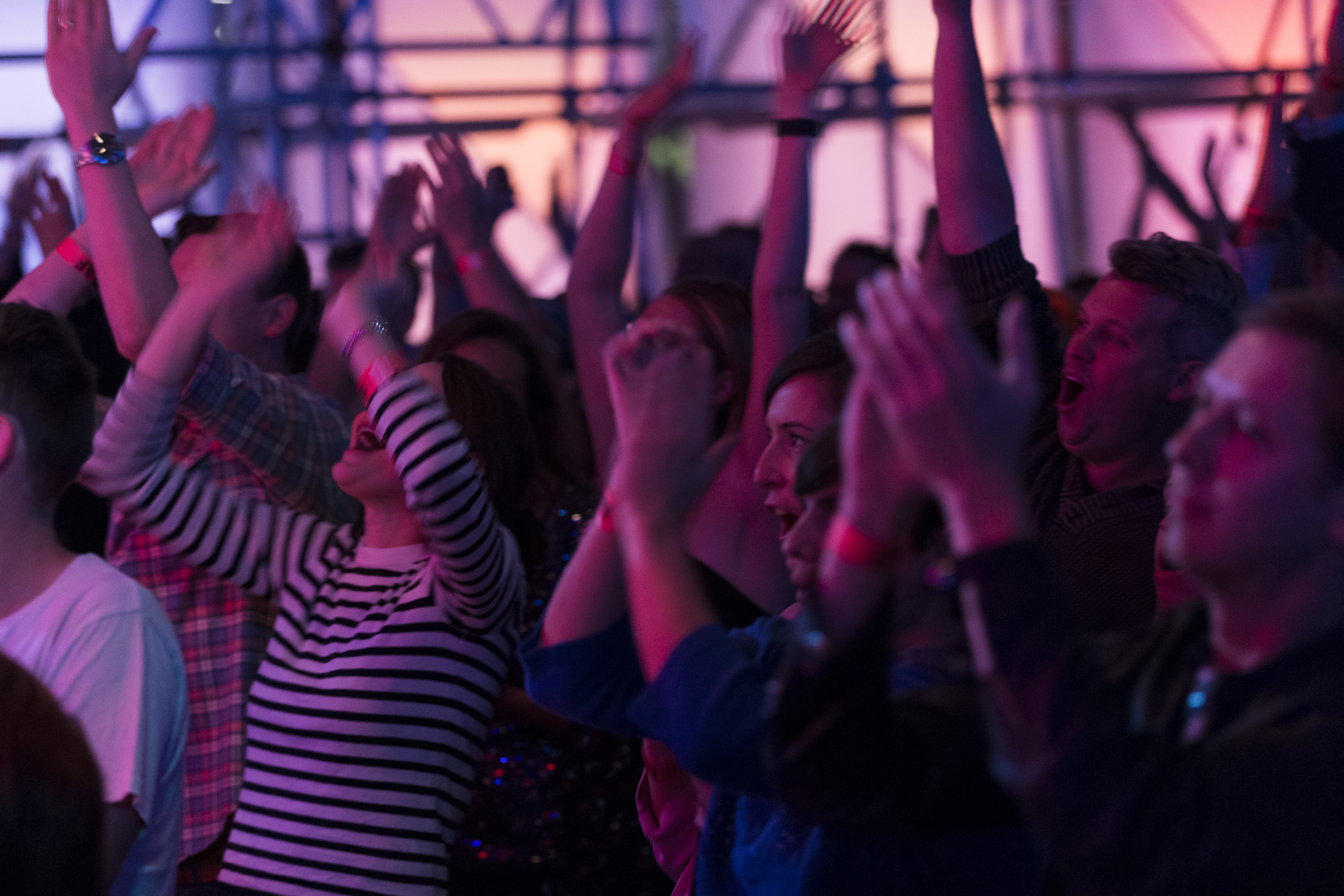 TICKETS

How do I purchase tickets?
Adelaide Festival utilises different ticketing agencies for different shows and venues. If you search the show you want to buy on the Adelaide Festival website, the BUY TICKETS link on each page will take you to the right place.
I need to purchase accessible seating – can I book online?
Accessible seating cannot be booked online. Please call the number provided on the individual event pages to secure the most appropriate seating.
If you require further assistance please contact us on 1300 393 404
Can I exchange my tickets or get a refund if I can't attend?
Adelaide Festival aims to give our patrons flexibility in the case of illness or border closure. In the case that a patron is unwell, is directed to go into quarantine and/or is isolating while awaiting further COVID-19 directions pertaining to a test, ticket exchanges can be facilitated on the following terms -
Ticket exchanges must be made in advance of the original event date on the ticket, and cannot be facilitated retrospectively
Ticket exchanges must be for a future performance of the same event (i.e., The Golden Cockerel on 4 March can be exchanged to the performance of The Golden Cockerel on 9 March depending on availability). If an alternative date cannot be found, a refund will be given
For our interstate and overseas patrons who are affected by border closures and quarantine/isolation requirements, please contact Adelaide Festival as soon as practicable (in advance of the event) to advise your circumstances. If a ticket exchange cannot be facilitated, a refund will be given.
Tickets are sold in line with Live Performance Australia guidelines (liveperformance.com.au). Adelaide Festival will offer a refund if the performance is cancelled, rescheduled or significantly relocated. Friends are permitted to exchange tickets to another performance of the same event, subject to terms and conditions. Refunds and exchanges are not offered for change of mind or circumstance, with exceptions as listed above due to COVID-19.
I'm having trouble purchasing tickets and/or I'm getting an error message while purchasing. Who can I contact?
Please contact the phone number provided on individual event pages.
If you are a Festival Friend or you require further assistance, please contact us on 1300 393 404
What does General Admission (GA) mean?
General admission (GA) means that you are not allocated a specific reserved seat, and seating (if provided) is on a first come, first served basis. Please note that often times GA tickets may have a ticket number on them – this is an identifier and should not be mistaken for seat information.
Help! I've lost my ticket. Can you replace it?
 Please note that General Admission tickets cannot be replaced.
if you have reserved seating tickets for a show sold through Ticketek, please call 131 246 where an operator can assist you. If your booking was made through Adelaide Festival, please call us on 1300 393 404
How do I collect my tickets?
In line with COVID-19 guidelines, paperless ticketing is encouraged as the primary distribution method for tickets. Adelaide Festival encourages patrons to select this option if available.
E-ticket (print at home) – you will be required to print your ticket and bring it to the event with you. Please ensure the barcode is printed clearly to expedite entry.
Mail– tickets will be posted to you at the address listed on your account.
Care of Box Office (COBO) – your tickets will be available to collect from the venue box office from one hour prior to the performance. Please note at some venues you will receive physical tickets, while other venues may use a door list.
Please ensure you have photo identification and any concession cards ready when you are collecting tickets.
What time does my show start and finish?
The starting time of each show is on your ticket. Please note that latecomers will not be allowed in once the performance has started.
Where possible, Adelaide Festival has provided approximate durations for each event (subject to change), and will update the website as more information comes to hand, so please keep checking back, or make sure you check your emails a few days before the event: Adelaide Festival will send a "Before your show" email containing all the details and relevant information for patrons and ticket buyers. 

How long before the show should I get to the venue?
Usually the doors open an hour before the show. We recommend to check the relevant venue page for information about address, parking and contacts.